Culture
Creating a Productive and Collaborative Remote Team Culture: 7 Tips
Learn 7 effective strategies for enhancing remote team culture, communication, and collaboration with help of company analytics.
---
Remote work has been increasing year on year before the pandemic and it is now estimated that nearly 20% of the global workforce work remotely on a full-time basis. The pandemic shifted our work paradigm tremendously and quickly, even companies who didn't believe in any benefits of remote working had no choice but to embrace remote working. In this article, we will explore remote team communication strategies and share 7 tips on how to improve remote team culture.
Learnings from the Pandemic
The shift to remote work has been significant in recent years, with an estimated 20% of the global workforce working remotely on a full-time basis. The sudden shift to remote work due to the pandemic has forced many organizations to adapt quickly to this new way of working. While remote work may have presented challenges, it has also provided opportunities for many organizations.
Many organizations have found that remote working can be just as productive, if not more so, as working in an office setting. Additionally, many organizations have found that remote working is not as daunting as they once thought. Despite the challenges that remote team communication can present, it is not an insurmountable obstacle to success.
Whether you are an employer considering a remote working strategy, or a team manager with a remote team, there is much to learn about how to create a strong remote team culture. In this article, we will explore strategies for effective remote team communication and provide tips for building a strong remote team culture.
Remote Team Culture Statistics
Let's first take a look at some recent remote work statistics…
16% of companies globally are fully-remote (Owl Labs)
Although this is still a relatively low number, more organizations are starting and growing their businesses quickly even though they don't have a physical HQ.
Since 2009, the number of people who work from home has risen by 159% (Global Workplace Analytics)
More employees than ever before want choice and flexibility about how and where they work. With advancements in technology, work from anywhere is now a global reality.
77% of remote workers say they're more productive when they're working from home (CoSo Cloud)
There has always been a lack of trust between employers and remote workers, but the pandemic highlighted the wheels of business can keep turning, with many employees increasing productivity even when working remotely.
85% of managers believe that having remote workers will become the new normal for many teams (TECLA)
6 in 7 mangers now believe that hybrid teams of remote and in-office employees will be the new norm.
The three biggest challenges associated with remote work are unplugging after work (22%), loneliness (19%) and communication (17%) (Buffer)
Working remotely isn't all roses and for many people, the biggest challenge is being able to unplug from work once their working hours are over.
Apart from that, the loneliness and the hindered communication and collaboration that come with not working alongside fellow coworkers are two other problems many remote workers struggle with.
When you combine these stats with our recent exploration of The Great Resignation, it becomes clear that remote working continues to rise, more employees are motivated by remote work, but effective communication of remote teams remains a big challenge.
Communicating synchronously or asynchronously?
You have probably hear people talking about sync and async communication, processes, and way of working. Before we share our 7 tips for a strong remote team collaboration culture, it is worth reiterating what the role of Synchronous communication and Asynchronous communication means.
Synchronous communication which refers to communication among multiple parties in real time (with immediate responses, similar to live conversation)
Asynchronous communication which is non-real-time communication, with intermittent responses.
For any organization with remote working it's important to find the right balance between the two.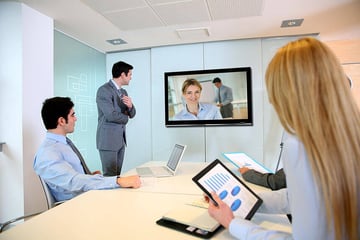 7 Strategies for Strong Remote Team Culture
Good communication is the vital component of how teams work together and collaborate, communication influences our cross functional and strategy alignment, communication defines our engagement to an organizations purpose.
With so many nuances of good communication it is no wonder that remote team communication remains a complex challenge for many organisations.
We have spoken at length to company founders, CEOs, COOs, CTOs and team managers throughout the pandemic and have distilled their remote team communication challenges, insights and tips.
Communicate your processes clearly
When remote working is important that everyone is on the same page. A clear documented process can help guide your team, and set clear objectives by which KPIs are measured.
When processes and expectations are well documented it removes subjectivity for measuring remote team performance, communication becomes more effective, employees feels trusted and engaged which in turn has a positive effect on productivity.
Remote team collaboration tools
In the same that remote working is increasing, so is the choice available for collaboration tools. Slack, Google, Microsoft Teams, Miro, Notion, Jira, Zoom, Trello – choosing the right tool for the right type of communication is important.
As you grow the need for a centralized owner of communication and collaboration tools increases, by having a tool owner combined with a clearly processes and communication expectations, everyone can easily understand which tool should be used in any given situation.
This approach can also reduce the risks of individuals or teams sourcing their own tools, which in turn will significantly reduce the risks associated to information and organizational silos. You can also learn more about our solution to remote team collaboration culture.
Empower deep work time
In short, focus time is uninterrupted time that allows the individual to use most or all of their potential on a highly demanding task. It's a skill that allows you to quickly master complicated information and produce better results in less time.
Disorganised employees average about one hour of deep work a day while pros can do four hours, so aiming for two to three hours of deep work per day is a good place to be.
However, it's not as easy to achieve if your workday is full of distractions and unproductive meetings.
This is where finding the right balance between synchronous communication and asynchronous communication can play a pivotal role in your remote team working culture.
Reduce meeting overload
We all attend meetings which should have been an email or Slack thread. Unproductive meetings when working remotely not only causes frustrations for participants, it can also cause burn-out and disengagement. This is a sure way to increase meeting overload.
Before scheduling a meeting with a remote team, be clear about the purpose and objectives. At the beginning of a call, the organizer should reiterate what the purpose, objectives and desired outcomes of the meeting are.
At the end of the call this should be wrapped up again, with all participants agreeing that the meeting purpose, objectives and outcomes have been achieved. It may sound obvious but a simple meeting structure really does work.
The reason every company should implement this is, there is a direct correlation between meeting productivity and project deadlines being achieved consistently.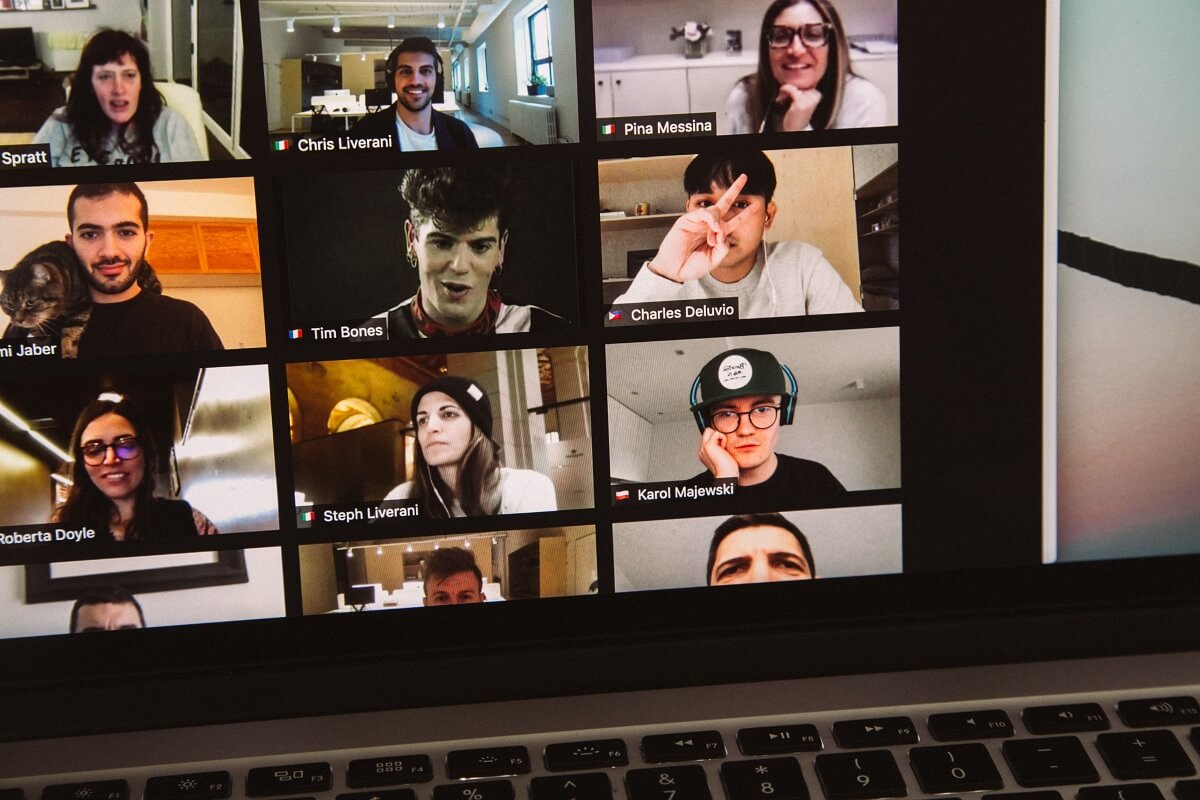 No one likes being micromanaged
It is challenging to control remote teams when you can't go up to others to see what they are doing. Many individuals attempt to contact team members numerous times a day to monitor their success.
Although using it for urgent activities can be okay, it's not a smart idea. Your staff members, particularly though they operate remotely, are responsible people and should be trusted.
A significant aspect of successful remote work is to encourage members of the team not to bombard them with calls and emails regarding their task.
It's important to make the members of your team feel trusted and needed. Using resources to communicate and chart development, but with noisy instruments and so many calls, avoid the urge of staring over their shoulder.
Feedback really does matter
A vital component of a good remote working communication strategy is to encourage employees' feedback and thus actively shaping the work they engage with. Secondly, it is important when feedback is given, is to act upon it and keep everyone in the loop as things evolve.
It's not always about projects and tasks
To help facilitate a strong remote working culture, every company with remote employees should provide channels for staff to have non-work related conversations.
This may be counter-intuitive, but by creating these channels (like a Slack channel for birthdays, celebrations or virtual pizza nights, etc.), we have found that people feel more comfortable around each other.
It can create a strong bond between remote teams, the net effect will be communication and collaboration becomes much smoother.
Building a Strong Remote Team Culture
Remote work has been on the rise even before the pandemic and now nearly 20% of the global workforce works remotely on a full-time basis. The pandemic has shifted the way we work and forced companies to embrace remote working. Many organizations have found that remote working can increase productivity and is not as scary as they thought it would be. However, remote team communication remains a big challenge.
Employers, team managers, and employees can all learn how to create a strong remote team culture. In this article, we have shared 7 strategies on how to improve remote team culture and discussed the importance of finding the right balance between synchronous and asynchronous communication. As remote working continues to rise, it is important for organizations to prioritize effective communication and collaboration for their remote teams.
Understanding how your remote teams communicate, collaborate and how work gets done in your company, will significantly improve remote team productivity. Flowtrace offers the best remote company business analytics through integrations with tools like Slack, Google, Jira, GitHub and Zoom. If you would like to discover more about how we can help enhance your remote team culture, schedule a demo of our platform or create an account below.