We help you understand and optimize how your teams collaborate and get work done in your company.
With Flowtrace you are able to optimize your information flow, breakdown organizational silos and achieve alignment to your company strategy, company vision and business performance goals.
The Benefits of Strong Cross-Team Relationships
A single real-time view on ALL your team relationships.
Understand more about the strength of the relationships between your teams, the directional strength of each team relationship, and the volume of cross-team communication.
You business performance will benefit immediately by identifying information silos, communication bottlenecks, and taking remedying action to improve weaker team relationships.
Analyze Your Cross-Functional Communication and Collaboration Trends
Stronger team relationships for better business outcomes.
With Flowtrace you can quickly analyze how your team's collaborate and communicate with one another.
We visualize your team's preferred collaboration tools, and highlight where cross-team collaboration could be made more efficient and effective.

We also uncover how your teams are communicating, and how this changes over time, so you can identify collaboration bottlenecks and remove communication friction.
Actively managing your inter-team relationships is the most important aspect of cross-team collaboration effectiveness.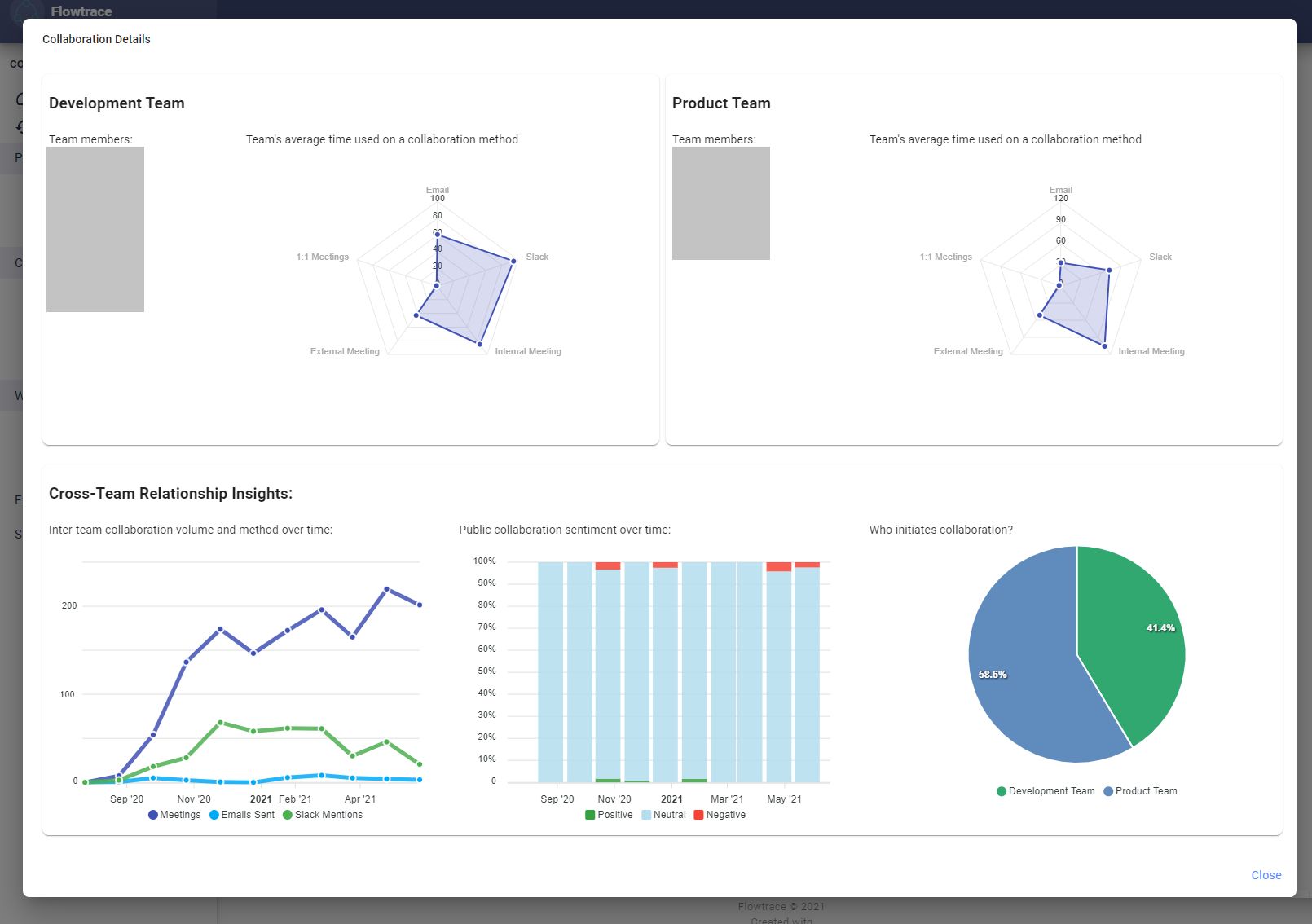 Break Down Organizational Silos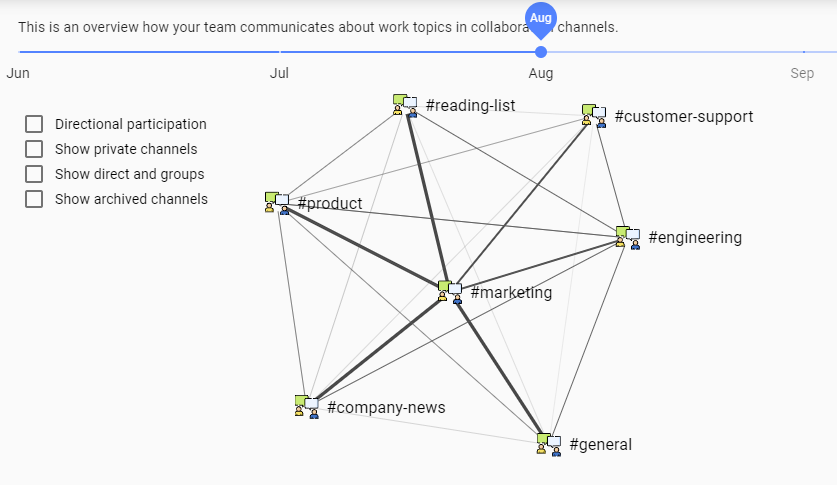 Communication Channels CREATE Information Silos.
Communication channels, especially private channels, creates information silo complexity for your organization.
If your employees are sharing information through Slack private channels for example, this creates a silo of information which could be leveraged by your whole team and future employees.
Flowtrace helps clients to achieve 'Slack Public Channel Best Practices' creating a culture information transparency which is easy to find.
By analyzing, maintaining and optimizing your public communication channel network best practices, you can quickly identify weak communication channels, be able to track important information flow, and measure communication aligned to your company objectives.
Who are your Employee Influencers?
YOUR People are key to your success, understanding how they communicatE and collaborate unlocks your full growth potential.
By extracting meta-information of communication touch points you can identify the employees that most influence communication and collaboration in your organization.
As your company grows new employees will join, people will leave, teams will be reorganized and new teams will be created, Flowtrace provides everything you need to benchmark employee communication and collaboration influence across your entire organization.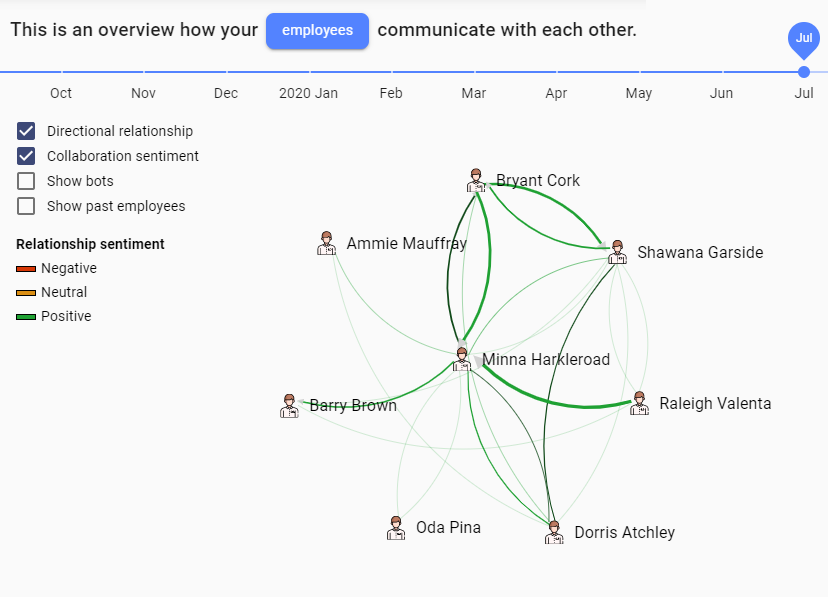 GET STARTED TODAY, CREATE YOUR FREE ACCOUNT
For organizations with up to 15 employees we offer 'Free Forever' access to our platform. You can get started in less than 2 minutes.