A scientific approach to understanding your workforce collaboration so you can remove the communication barriers and break down the information silos.
We help you understand and optimize how your teams get work done in your company. You are able to optimize the information flow and achieve alignment for company vision and common goals.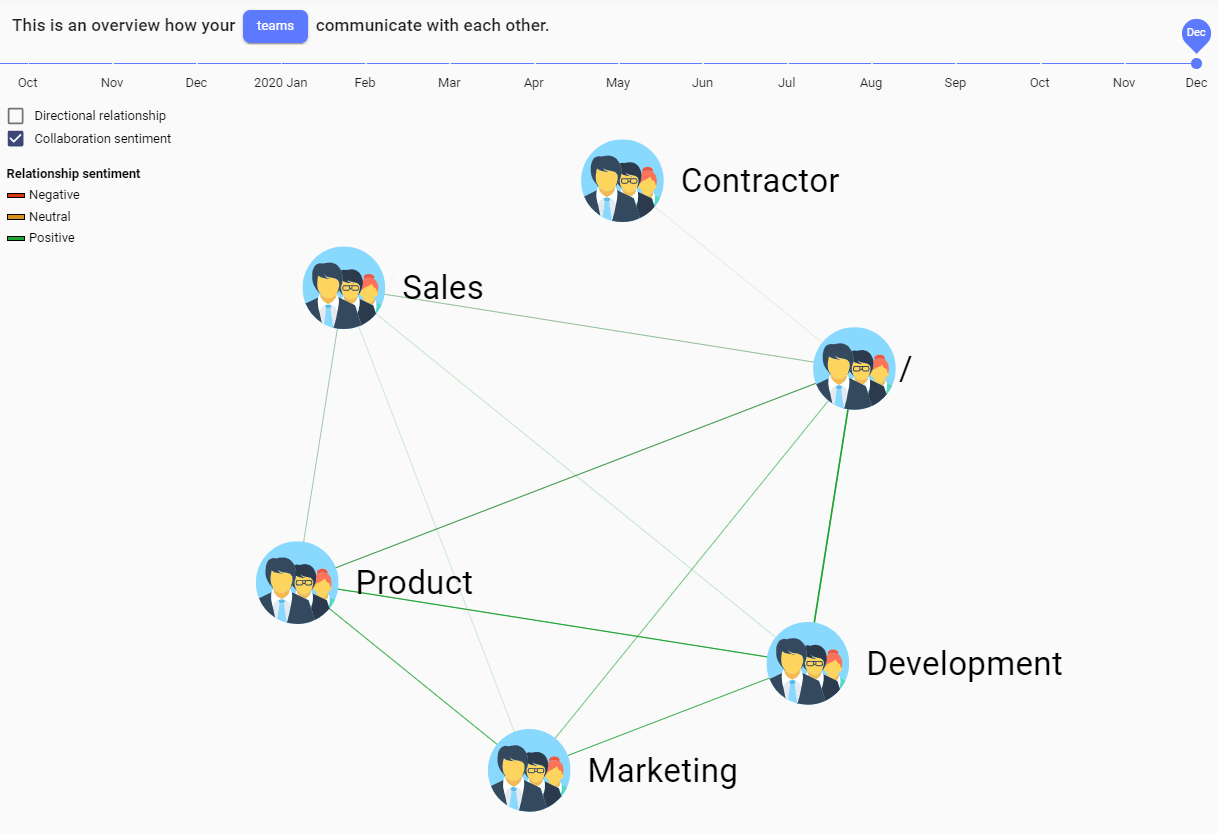 Team Relationships in one view
You see the strenght of the relationships between the team, directionality of the relationship, and the volume.
You will immediately identify information silos, or communication bottleneck paths and take the remedying action. Scroll down to the historical data to see how team networks become to be.
Inter-Team relationship Details
DETAILS OF INTER-TEAM RELATIONSHIPS
With Flowtrace you see with quick glance how your team's collaborate, across the teams. We visualise your team's preferred collaboration tools, which can introduce unwanted friction by design if there is not enough overlap.

We also reveal you the way your teams are communicating over time so you can identify collaboration bottlenecks and undue friction. Actively managing your team relationships is the most important aspect of well functioning cross-team collaboration.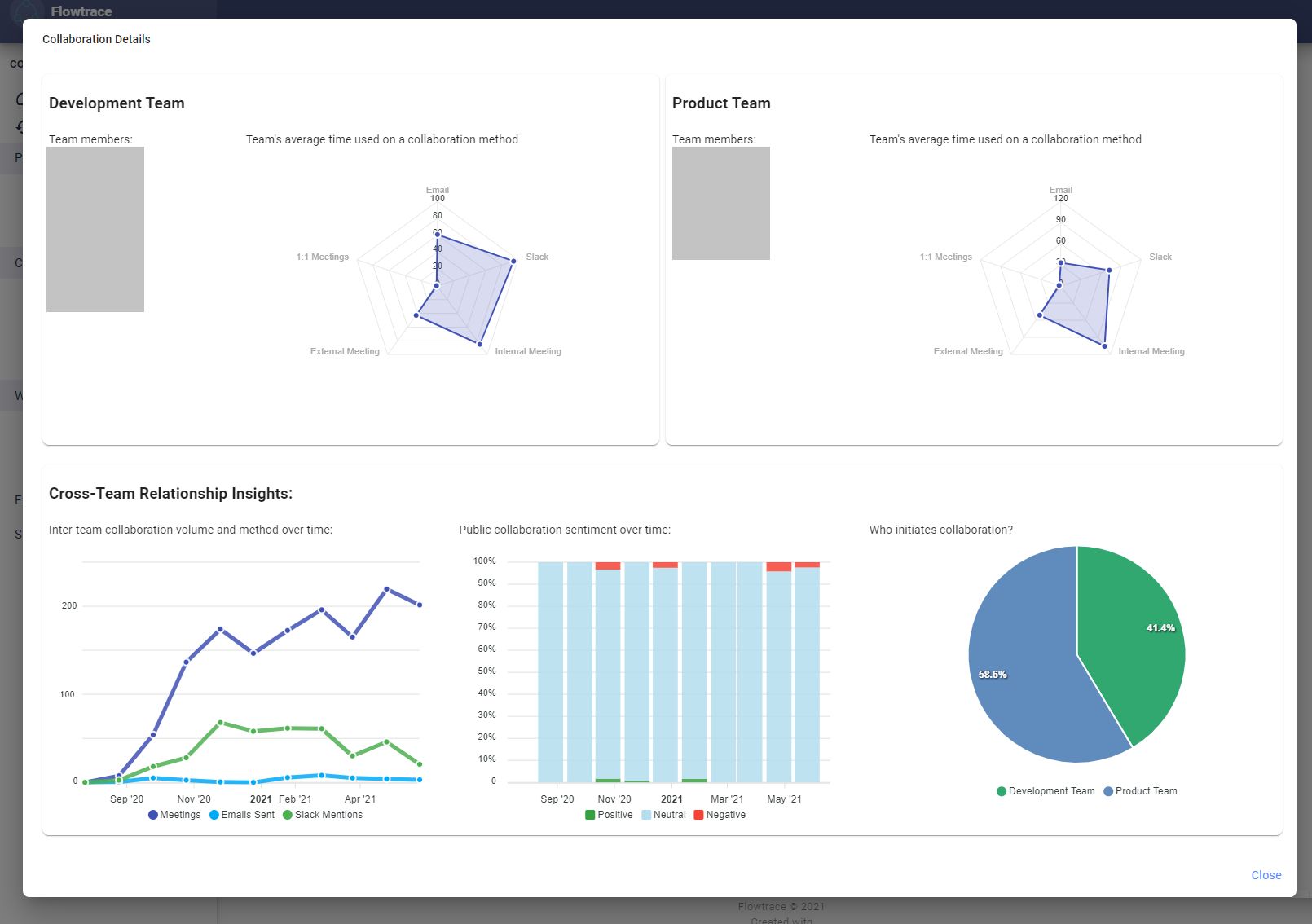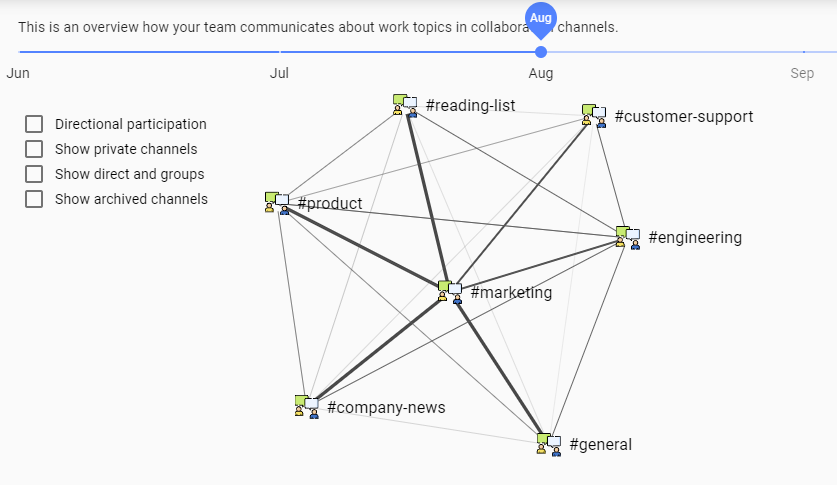 Channels Are A Form of A Silo - Visualize the participation and ensure smooth flow
Channels, especially private channels, forms a unpenetrable silo of information which could be leveraged by whole team. Keep an eye that channels don't spiral out of hand and choose to bridge the silos with relevant participants.
By maintaining your channel network, you will avoid dead channels, replan pathways of information, design the information sinks, and avoid the repeated questions.
Improve your team collaboration and plan your reorganization with facts
By extracting meta-information of communication touch points you can diagnose any deviations of agreed standards with your team. Know whom needs more support and who are the bridge builders.

When you plan to split a team, or reorganize your team, be in the know so you don't leave any team behind. Keeping the team's core movers in place allows the team to flourish.