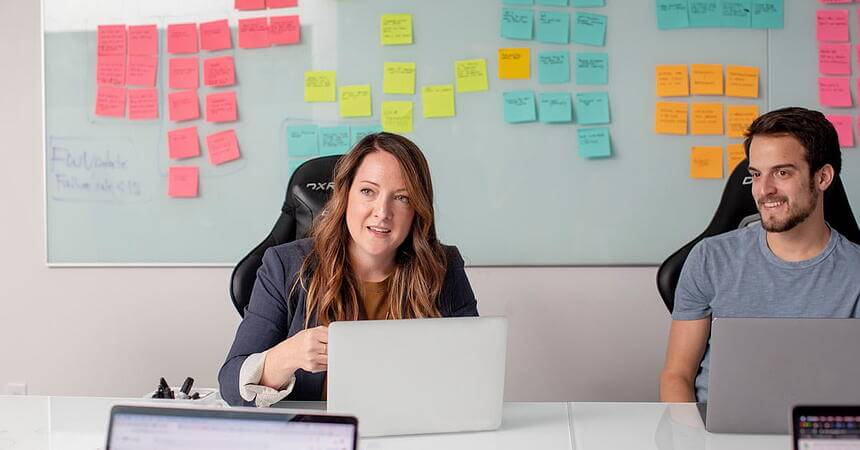 Cross-team collaboration (also known as inter-team collaboration) is a key component to growing and scaling businesses successfully.
Yet, so few organisations strive for improving it and even less achieve it. What the data tells us is alarming:
Organisations with ~50 employees stand to leave over $125,000 on the table per year when they don't collaborate. (Upchain + Deloitte)
While 89% of people believe that effective communication is extremely important, 8 out of 10 people rate their own business' communication as either average or poor. (Communication Statistics 2020 by Project.co)
The biggest struggle while working remotely is collaboration and communication (20%), followed by loneliness (20%), and not being able to unplug (18%). (State of Remote Work 2020 by Buffer)
And even if your employees do end up talking with members from other teams, it doesn't mean that they're communicating about the challenges that matter.
Sadly, as pleasant as casual chats are, a discussion about favourite pastimes doesn't quite compare to discussing the real problems you're having and how you should come together to solve them.
It takes a lot of work to achieve fruitful cross-functional collaboration.
But if you don't put in the effort, you risk creating misalignment in goals, information silos, and a lack of clarity that will frustrate even the most loyal and skilful employees.
Read on to better understand how you can make a meaningful improvement in how your teams collaborate with each other, not just individual contributors.
When you're ready, action those same steps to skyrocket productivity across your whole organisation - following through with just one can make a significant impact!