Meetings
How To Run A Good 1 on 1 Meeting
Learn how to run a good 1 on 1 meeting, why one to one meetings are important and how 1:1 meetings can improve morale and teamwork.
---
Developing a successful 1 on 1 meeting can be challenging. In many cases, it's not enough to just set aside a time for a 1:1 meeting.
The employee needs to feel heard and valued. A good way to do this is by adding points to an agenda that reflect their priorities and areas of improvement.
There are many ways to structure a 1 on 1 meeting, and each employee's goals and objectives will vary from position to position.
The one to one meetings are impacted by the remote format and the way how we can build a rapport over a video call.
Try to stay clear away from the common pitfalls regarding lack of body language, and facial expressions.
How to Conduct 1 on 1 meeting.
During the meeting, you should try to engage in personal conversations with your staff members.
These conversations don't need to be work-related. Instead, they can be about anything the two of you enjoy.
This will help establish a rapport and build respect during the one to one meeting. It's a good idea to have an ongoing dialogue about the employee's concerns.
For example, if you're discussing how to improve the productivity of a team member, you might take a few minutes to mention a positive thing about that individual.
You may want to suggest a brief action plan for the next one to one meeting.
It's also a good idea to have regular personal conversations. In addition to business related discussions, it's good to talk about hobbies and interests.
This will increase rapport and make it easier to share ideas and suggestions.
During the meeting, you should remind the employee that they are valued as part of the team, and that you are proud of their hard work.
To ensure that the meeting is productive and positive, it's helpful to keep notes and set up a live document about the meeting.
Why one to one meetings are the manager's single greatest tool?
As a manager, you need to take the time to listen to your team members' concerns.
You can also repeat important points to help your team stay focused and on track. It's also a great way to ensure that everyone is on the same page.
The best one to one meetings are both effective and fun. Once you've had the meeting, you should write down what you discussed and make an action plan for the next meeting.
You can use this list of 105 questions to deepen your conversation.
A one to one meeting should focus on the employee and their goals.
The manager should listen to the employees' concerns without judgment. The employee should feel that the manager is grateful for their efforts.
Feedback helps the employee grow in his or her career and is a powerful motivator. If you want to foster a healthy relationship between the two of you, it's essential to provide a safe environment for your employees.
You should take time to listen to your employees. They are a vital part of your team and company success.
When discussing goals, make sure to ask for their feedback. Taking time to give your team members constructive feedback is the key to a successful working relationship.
This way, your team will feel valued. Creating an environment of respect will help everyone grow. If you can do that, the employees will be happier.
While it's not essential to have a one on one meeting with every employee, it is still essential to maintain a personal connection with each person.
This doesn't mean that you have to share all the details about your life. It's important to have a good understanding of the person and their needs.
It's also important to understand what motivates them, as a good boss will know how to best support his or her employees.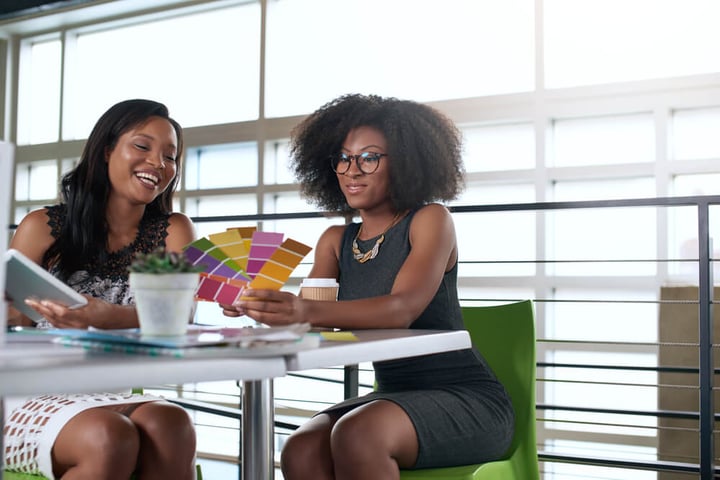 5 easy ways to make one on one meetings more meaningful
One to one meetings with direct reports often feel more hurried and disorganized than they need to be.
It's important to check in regularly with each of your employees, but how can you make the best use of the time?
How can you make the one to one meetings more productive and collaborative?
What do you need to change as a leader and what do you need to ask your direct report to do differently as well?
A one to one meeting provides a good basis for a manager and direct report to establish respect for one another, without either person feeling their time is being wasted.
1. Start the meeting on time
Starting a 1:1 meeting on time will make a huge difference. If you don't, the first half hour will likely be wasted as you search for the right time to meet. To be on time, start on the time that you said you would, and avoid the temptation to end the meeting early. This is particularly important for meetings that occur more than once a week.
2. Use meeting minutes
Managers can keep track of their meetings by creating meeting minutes. This way, they know what was discussed and when. Meetings minutes should include what was discussed, who was in the meeting, and who else should be in the meeting. Meeting minutes also help you keep track of what you need to do next.
3. Start the meeting in a positive manner
Share or discussing a recent win will create a positive energy for your one to one meetings.
4. Agree discussion points
Both meeting attendees should contribute and agree to the discussion points in advance of the one to one meeting.
5. Ask questions
A one-to-one meeting should never be a lecture by the manager. Whether you are discussing company goals, project tasks or career development your one-to-one should be an open forum for fluid communication and questions.
Remember to close the meeting as you began it — with positivity. A simple 'Thank you' shows appreciation.
1 on 1 meetings are crucial to your team's success
While one-on-one meetings can be beneficial as they are, the most important part of them is the relationship between the manager and the employee, and this can also influence aspects of the entire team.
It's the relationship between the two people that will help each other grow. High-potential young employees want feedback on a regular basis and career progression advice. These types of conversations can help build a more productive workplace and better teamwork.
A one-on-one meeting is a great way to strengthen relationships between employees and managers. It will help employees feel more appreciated, respected, and trusted.
You will be able to build a better relationship if you have the trust of your employees. You will be able to do that by building a strong rapport.
This will help you develop better communication skills with your team and boost morale. If you are a leader who genuinely listens to their concerns and listens to their feedback, the results will be worthwhile.
We have written more about meeting culture here and also created a free meeting policy template which you can find here: